Frequently Asked Questions
Get answers to the frequently asked questions about Rimo3 Cloud.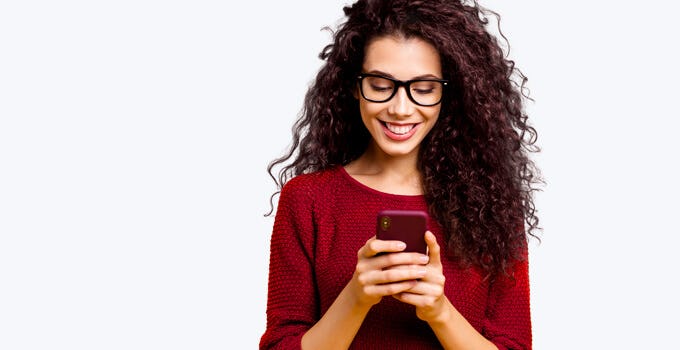 Application Modernization
What is application modernization?

Application modernization is the process of taking existing applications and modernizing their platform infrastructure, internal architecture, and features. With the demand for a secure remote desktop experience, application modernization focuses on on-prem applications and how applications are moved to cloud architecture. Application modernization extends the lifespan of an organization's applications while also taking advantage of technical innovations. When people discuss application modernization, they are typically referring to the process of migrating traditional applications to run in modern cloud environments.

Microsoft's new MSIX format is the deployment technology moving forward across all products, including Azure Virtual Desktop. Transforming business-critical applications into a new modern format is timely, manual, and not always suitable for conversion. Rimo3 has built Rimo3 Cloud to help partners and customers overcome this challenge. Watch this video for more:

Why do enterprises need application modernization?

Most enterprises have significant investments in their existing application portfolio, from both a financial and operational standpoint. While the term "legacy" sometimes has a negative connotation in software, these legacy systems are often among a business's most mission-critical applications. Few companies are willing or able to retire these applications and start over; the costs, productivity losses, and other issues are too high. Therefore, application modernization is the most sensible way for many enterprises to realize the advantage of newer software platforms, tools, architectures, libraries, and frameworks.

Our Application Modernization Platform, Rimo3 Cloud, accelerates the adoption of application workloads in Azure by rapidly determining the suitability and modernizing them. It's through this automated process that Rimo3 helps drive Azure Virtual Desktop adoption at scale.
Get Started
What is Rimo3 Cloud?

Rimo3 Cloud is an application lifecycle management platform designed to help with the assessment, modernization, and management of application workloads for VDI, including Azure Virtual Desktop. To learn more about Azure Virtual Desktop, click here.

To take full advantage of this remote end-user compute experience, customers must first modernize their applications, converting them to the new MSIX format. The Rimo3 Cloud platform does this automatically and at scale, helping businesses assess, modernize, and manage the Azure Virtual Desktop journey.

Where can I find more information about Windows Virtual Desktop?

Watch this video from Microsoft Mechanics to gain a greater understanding of Azure Virtual Desktop and how it can meet your desktop virtualization needs:

Why do you need Rimo3 Cloud for Azure Virtual Desktop?

MSIX conversion and application modernization is required to adopt and deploy Azure Virtual Desktop successfully. This means being able to test, convert, and deploy business-critical applications at scale and quickly. To do this requires understanding which packages are to be should be replaced, retired, rejected, or converted to MSIX and the guaranteed knowledge that they will work before deployment. Getting this right is imperative as not all applications are suitable candidates for MSIX conversion now (plugins, drivers, font packs etc).

Rimo3 Cloud, our Application Modernization Platform, replaces today's manual and lengthy approach and delivers this automatically. It enables the acceleration of Azure Virtual Desktop migration, modernizes Windows applications to MSIX, and helps manage an effective deployment. To learn more about Rimo3 Cloud for Windows Virtual Desktop, click here.

What is Microsoft's new MSIX format?

MSIX is the new application packaging format from Microsoft and will be the new delivery format across all Microsoft products, including Azure Virtual Desktop. MSIX, introduced in 2018, is Microsoft's replacement for the MSI and provides a modern packaging experience. The MSIX package format preserves the functionality of existing app packages and install files and enables new, modern packaging and deployment features to Win32, WPF, and Windows Forms apps. MSIX allows enterprises to stay current and ensure their applications are always up to date and enable IT Pros to deliver a user-centric solution while still reducing the cost of ownership of application by reducing the need to repackage.

How does Rimo3 Cloud compare to Microsoft & other packaging tools?

There is a difference between packaging and adoption. Historically, the limiting factor for adopting a new package format (MSI/SFT/AppV/AppX/etc) is a new package creation and existing application portfolio conversion. The linear, single-threaded, traditional packaging workflow processes and tooling don't lend themselves to adoption at scale. The Rimo3 Cloud approach focusing on unattended bulk modernization is a departure from the legacy days of packaging.

How can Rimo3 Cloud help me move to the cloud?

The Rimo3 Cloud platform uses intelligent testing to remove the complexity in modernizing applications to allow painless and quick onboarding to Azure and Azure Virtual Desktop. It provides you with fully tested, quality MSIX packages ready to deploy in any physical, virtual, or cloud-based workspace designed to support Azure migration and a customers' cloud environment. The 5-step process provides an end-to-end overview of the package pre-conversion, at the point of conversion to MSIX, and once again post-conversion – applying automated remediations if a package fails to convert. Post testing and conversion enable deploying fully tested quality packages with complete confidence with any new version or feature release.

How does Rimo3 Cloud help my business grow?

Rimo3 Cloud enables your business to take full advantage of the Microsoft native technology stack by automatically delivering modernized applications at scale. The platform removes the complexity of such a challenge through intelligent and relevant testing that assesses, modernizes, and manages your application workloads identified for Azure cloud-adoption. This proactive approach reduces migration risks and ambiguity and delivers confidence before deployment. And the best bit? Rimo3 achieves more than double the average success rate against other traditional tooling, including Microsoft's own conversion tool. It works quickly within minutes vs. the manual time of 4 weeks - and tests at scale. It is coupled with an 80+% average conversion rate and high cost and resource savings compared to doing this manually.

How do I know it is right for my business?

We can help every business modernize their applications quickly and at scale, regardless of size. Our automated platform runs unattended 24/7/365, can be deployed rapidly and offers the ability to scale as your business grows. It's proven to deliver an average conversion and remediation rate of 80+% on average. And, since the platform automated and unattended rather than manual, it takes minutes rather than weeks – saving you money and time. We understand that every business is different, and our pricing model reflects this with flexible options.

Can I still test application compatibility, performance, and functionality?

Yes. You can continue using Rimo3 Cloud's intelligent testing technology to understand if your applications will work, install, and work well across your cloud-based workspace. We continue to provide an informed application delivery in managing your secure remote desktop experience.
Partner with Rimo3
Is Rimo3 a Microsoft, Citrix, or VMWare partner?

What is in it for me?

For Microsoft Partners and Service Providers, all roads lead to driving Azure Consumed Revenue (ACR) – differentiation and innovation for customers, increased profitability, more Microsoft partner opportunities and incentives, and more. Microsoft has badged the new modern deployment format as MSIX (see above). And of course, with all new technology, partners in the Microsoft ecosystem are feeling the complex modern application hurdles and deployment failures that can slow down your ability to drive Azure Consumed Revenue at speed and scale. Rimo3 Cloud offers service providers a simplified, automated application modernization solution to make the migration to virtual workspaces such as Azure Virtual Desktop more accessible, faster, and without all the manual headache, risk, or costs.

What are the challenges Rimo3 helps me solve?

All the factors contributing to building a virtual desktop are now all-in place – a robust cloud infrastructure, excellent connectivity, and a seamless user experience with Windows 10. However, with a few critical dependencies to understand, applications are often one of the most important, yet overlooked aspects of any migration. For Azure Virtual Desktop, they are crucial. Application compatibility and performance, and the need to modernize existing application formats into MSIX, Microsoft's new delivery format for all Microsoft products, are more critical than ever. How will you know what applications are Windows 10 multi-session friendly quickly and at scale? Or how many users can access the same application before performance is impacted?

Rimo3 Cloud gives Partners access to application suitability, modernization, and management service that simplifies the planning, costing, and transformation process and enables focus on driving Azure Consumed Revenue (ACR) or retiring quota.

What is the Partner engagement model?

Partners can engage with Rimo3 via selling through Rimo3 Cloud or to wrap the product into a managed service.

Are you Microsoft Co-Sell Ready?

Rimo3 is a Microsoft Co-Sell Ready software solution. We are enabled to use the Co-sell program to work directly with other Microsoft sellers on joint selling opportunities and to unlock significant additional commercial and merchandising benefits selling through Commercial Marketplace. And, through the Microsoft Co-Sell program, Rimo3 can reach a vast community of Microsoft managed customers to collaborate on sales opportunities that accelerate your business growth and Azure Consumed Revenue (ACR) targets.
Pricing
What is Rimo3 Cloud's pricing model?

The pricing model for Rimo3 Cloud is simple to navigate and allows a business to get clear pricing based on number of applications and outcomes required by the business (assess, modernize and manage).
Want to try Rimo3 for yourself?